Have you got a lovely wood floor, but it's seen better days?
Heavy foot traffic can do that but worry not. 
I am here to help.
Sometimes all your beautiful wood floor needs are a little love and attention.
So, let's start by seeing what I will cover for you:
How much is wood floor sanding?
Why we are so expensive when compared to other companies.
What's better, Oil finish or Lacquer Finish?
Reviews from our beloved customers.
Best Questions to ask and look for in a wood floor restoration company.
And now I shall begin:
1. How much is wood floor sanding?
Many companies do wood floor sanding.
I picked ten near me to see how they all price wood floor sanding and finishing.
Out of 10 of them, I couldn't find prices.
They all do it the same as us.
We would receive a call or email requesting a quote and send someone out for a free quotation.
Now I can't give you a fixed price as there are different things to consider, but I can tell you that we have a minimum charge of £800, including VAT.
The main two options we offer are:
Sanding and oil finish.

Sanding and Lacquer finish.
There are extra costs for repair or staining needed.
We also work with The Ultimate Floorcare sanding company.
2. Why are we so expensive when compared to other companies.
Yes, we are fully aware we may seem very expensive, but we do come with:
Many years of experience.

Fully trained Technicians

Technicians update their training as and when it is needed.

Top of the range equipment.

Top of the range products.

Because we work with Ultimate Floorcare, you get industry-standard methods.

We offer a 100% money-back guarantee if you're not completely satisfied.
3. What's better, Oil finish or Lacquer Finish?
The finish on your hardwood floor is an important decision to make.
It also depends on what you're looking for in your wood floor.
Oil has replaced the traditional wax method.
This method tends to give a natural and rich finish. 
Fancy a change in colour? 
The other good thing about oil is that it generally comes in different shades.
It is better for residential and low-traffic areas.
Oil does require much more maintenance than lacquered.
But unlike Lacquer, it is a little easier to fix when damaged.
Wood floor lacquer is like a modern version of Varnishing.
If you're looking for a shine on your wood floor, this is the one.
This one is perfect for a high level of traffic. 
A lacquered floor will need very little maintenance unless it gets damaged.
4. Reviews from our beloved customers.
Art of clean were amazing throughout they understood our very specific needs cleaning and restoring an old pine floor without removing its heritage. The wooden floor was part of the village ironmongers and is now a heritage centre. It had witnessed many years of wear which we wanted to preserve. Art of Clean understood solved the problem and we finished up with a five star fantastic result. Thank you so much …. We are all delighted excellent workmanship excellent team.
Wooden flooring re vamped the to appear new excellent service carried out highly recommend this company very professional in their attitude and a pleasure to have met the chaps who carried out the work who are completely trustworthy in our opinion well worth the 5 stars .Many thanks
The oak flooring in our 1930 house was worn, tired and in places badly stained. Craig came to give us a quote, explaining that old stains can't always be removed. – but that Art of Clean would have a good try. Miracles do happen. A morning of concentrated hard work by Craig – and 90 years have vanished! Our "new" floor is just beautiful – warm rich oak, not a stain in sight – just as it must have been when the house was built. Thank you, Craig and Art of Clean, we love our restored floor.
Art of Clean did a brilliant job restoring our 20 year old oak wooden flooring in the hallway. Defects have disappeared entirely and the grain of the oak has been brought out wonderfully. It is far better than it looked when new with the original finish. Great value service, reliable and attentive to detail. Will use again.
5. Best Questions to ask and look for in a wood floor restoration company.
How long has the company been doing this?

Are their staff all fully trained?

Do their team do regular training updates?

Do they offer a 100% money-back guarantee if you're not satisfied?
For further advice or information on our Carpet and Soft Furnishing care, please do not hesitate to contact the Art of Clean team on 01223 901551 in Cambridge. Our services include Carpet Cleaning, Upholstery Cleaning, oriental and area Rug Cleaning, Curtain Cleaning, Patio, and Driveway Pressure washing, Leather Cleaning, Stone and Tile Floor Cleaning, and Wood Floor Sanding and Restoration. We also supply new flooring and carpets through our sister company Art of Flooring. Our Dry-Cleaning service is provided by Farthings Cambridge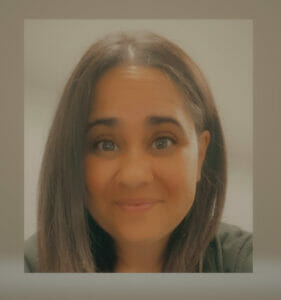 Written by Tracey Gilbey, Marketing and Admin Coordinator at Art of Clean.
Terry from Ultimate Floorcare telling us more about the different finishes: