Let's face it – All of us have at least some rough figures in our heads before buying anything – even if we have never bought it before.
You probably have an idea of how much will be the upper limit you may wish to spend and what the minimum is you think will give you an excellent service.
Having looked at other companies and our own, I have learnt that you can't put an exact price on this service.
Yes, I know, not what you wanted me to say, but I like to be honest.
I don't want to give you prices, and then you find they are way higher than you thought.
I will try to explain it in the best way I can and have broken it down into three sections:
What is the price?
How do they quote it?
What should you look for when choosing a floor sanding company in East Anglia.
An article to help choose the right company.
So, let's begin!
1. What does floor sanding cost?
The only answer I can give sadly is 'it depends.'
Like many services, a tailored quote would be arranged for you, working with all the details the customer gives us.
2. How do they quote it?
Like us, they price the work on
How big is the room?

What type of floor do you have?

What do you want the floor to look like?

Labour costs.
With us, once we have all the details, we will do a quote for the individual customer.
We feel each customer has different needs and would instead tailor to individuals. That way, our customers are always in control of what's happening in their homes.
3. What should you look for when choosing a floor sanding company in East Anglia.
Guarantee – DO they offer a guarantee or warranty with the work they provide?

Education – Does the company train their teams and involve training at a training centre, or perhaps the firm does in-house training with Training Contractors.
It is not just how to sand a wood floor that matters but also Customer service and sales training. A well-trained and experienced salesperson will be much better at identifying your actual needs by asking the right questions and LISTENING to recommend what would suit you well.
It can be a risk to speak to someone who Sand Wood Floors and do the same thing the same way over and over every day. Your needs may be very specific, and the job would need to match your needs.
Achievements and Reputation are next – once you have found someone, look at their reviews. See what their customers have already said about them.

Is the firm in the area – would it be close enough for them to come back to in case there is an issue with the floor once the work is finished. (You would not choose a Car service centre in Birmingham if you live in Cambridge – it is just too far.)
And there you have it. I know there is no actual cost, but it varies depending on needs.
Below is an article that will help you find a company, and once you have found one that is right for you, they will arrange for a quote to suit all your needs.
After all, you are the one who must live with your restored floor, and very rightly, we would want you to have what you want.
4. This article should help you choose the right company for you?
For further advice or information on our Carpet and Soft Furnishing care, please do not hesitate to contact the Art of Clean team on 01223 901551 in Cambridge. Our services include Carpet Cleaning, Upholstery Cleaning, oriental and area Rug Cleaning, Curtain Cleaning, Patio, and Driveway Pressure washing, Leather Cleaning, Stone and Tile Floor Cleaning, and Wood Floor Sanding and Restoration. We also supply new flooring and carpets through our sister company Art of Flooring. Our Dry-Cleaning service is provided by Farthings Cambridge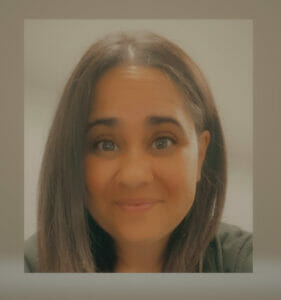 Written by Tracey Gilbey, Marketing and Admin Coordinator at Art of Clean.
Fancy trying to sand your floors yourself? This may help to decide: