Things I'm going to cover in this article:
What is the cost difference between natural hardwood floors and laminate?
Why is a restoration of natural hardwood floors more expensive than laying laminate?
What are the comparisons between a laminate floor and a natural hardwood floor?
What our customers say about us.
Questions to ask yourself.
Hello everyone, I hope you've all had a great week.
So, my daughter and her partner have just moved into a lovely old house.
It needs a lot of doing, but they picked it for that reason.
They both wanted something they could make their own.
Natural wood floors are throughout their new home, but she came to me the other day with a question.
Should we put laminate flooring down in our living room, or should we restore the natural wood?
It got me thinking.. Many people must wonder which would be better, laminate or natural hardwood.
And yes, I decided once I'd done the research, I would share it with you all.
I don't feel you can do too much research when it comes to making your home special, so let's start:
1. What is the cost difference between natural hardwood floors
and laminate?
Now I work for a company that restores natural hardwood floors, but we don't do anything with laminate.
We also don't fit hardwood floors.
We only restore, and I can honestly say we do it well.
Hardwood floor restoration:
Hardwood floor restoration is a lot more expensive than laminate.
Our minimum charge is £800, including VAT.
There will be extra charges if any repair or staining needs.
We feel all our customers deserve the best, so we use top-of-the-range equipment and the best products.
Ultimate Floorcare occasionally supplies some of our equipment and products to ensure we get the best finishes.
To see the products we use, please click below:
To see more about Ultimate Floorcare, please click here.
Laminate floor:
Laminate is a lot cheaper than restoring hardwood floors.
There are two main costs:
I looked on checkatrade, and the materials can cost anywhere between £15 to £80 per square metre.
Then you have:
The fitting costs per square metre have an average of £20.
The fitting cost per day has an average of £270.
The fisting costs per room have an average of £360
The underlay cost per square metre has an average of £7.50
These are all rough prices.
To see these prices for yourself, please click here.
2. Why is restoring natural hardwood floors more expensive than laying laminate?
First, let me explain that what you see as expensive we see as an investment.
Our customer has invested in a lovely floor, and we want to ensure you get the best for your investment.
Laminate is cheaper because laying the floor is a more straightforward process.
Laminate is made in a way that makes installation easier and quicker.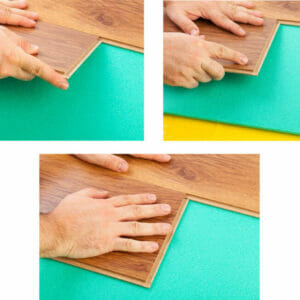 To restore a hardwood floor is a lot harder work.
I decided to add a video on how we do a wood floor restoration.
This shows you how much love, care and hard work goes into restoring your floor:
This was a project we did seven years ago – Wood floor Sanding and Lacquering in Newmarket Ellesmere Center
3. What are the comparisons between laminate and natural hardwood floors?
Hardwood floor:
The durability will depend on several factors, such as:
What type of wood is used?
Where is the floor going to be?
Has it been finished?
How well do you maintain it?
These floors do scratch and damage more if not used correctly
How long will hardwood last?
Generally, properly finished and maintained, your hardwood floor should last decades.
Is hardwood easy to install?
Installation of hardwood floors used to be very difficult to install, but today they tend to be pre-cut tongue and groove planks.
Hardwood floors are prone to moisture penetration, discolouration, and warping.
Engineered hardwood is slightly more water resistant if you want an alternative.
How Unique is Hardwood?
Hardwood comes in many different sizes and is from solid wood.
Being a natural wood gives it natural grains and tones.
We mostly see oak and pine wood floors.
Pine is a softer wood.
Oak is hardwood.
How do you make your hardwood floor last longer?
These methods will work if appropriately finished originally.
Try to keep clean and moisture free.
Avoid damage, i.e., Use pads on the bottom of furniture.
Try not to let water sit for too long.
And an important one is to use the right kind of cleaners.
Laminate flooring:
To get a laminate more durable than hardwood, you must buy a very expensive top-of-the-range laminate.
How long laminate will last?
Top-of-the-range laminate will need changing after 15-20 years.
You may find that the cheaper brands will need replacing sooner.
Is laminate easy to install?
The installation of laminate is straightforward because It's a floating tongue and groove glued down over wood, concrete, cork or foam pads.
Laminate has some water resistance, but like hardwood, it will penetrate the boards if left down for too long.
Laminate flooring is a fibreboard product made up of 4 layers:
Stabilising layer.
Has High-density fibreboard layers
A photographic layer
Transparent melamine resin layer.
Because of the photographic layer, it doesn't have much uniqueness about it.
How do you make your laminate floor last longer?
The method to this is very similar to hardwood
Keep clean and free of moisture
Avoid damage by using pads on the feet of furniture.
Try not to let water sit for too long.
4. What some of our customers say about us.
Joao and Brandon came out to fix a couple areas of very old wooden flooring that had been damaged by wood worm. They were both very professional and polite and gave good advice regarding the possible repair options. The floor looks much better and I would happily use them again.
Fantastic service – we had our stairs sanded and oiled and they look great now. Would definitely recommend this business.

AOC sanded and sealed a floor in our home a few years ago. Having them back to sand and seal 3 other floors perhaps says it all?
Wow! Fantastic results. Made a 20 year old pine floor look brand new. Jo and Craig were extremely professional and a pleasure to have working in our home. Would highly recommend Art of Clean to anyone. Thank you for a fantastic job.
5. Questions to ask yourself and whatever company you choose to use:
How long would you like the floor to last?
Do you want unique-looking?
How much is a long-lasting floor worth to you?
Has the company been running for long?
What are their reviews like on google?
Are their staff fully trained to do the restoration or installation?
Do they offer a money-back guarantee if you're not satisfied?
For further advice or information on our Carpet and Soft Furnishing care, please do not hesitate to contact the Art of Clean team on 01223 901551 in Cambridge. Our services include Carpet Cleaning, Upholstery Cleaning, oriental and area Rug Cleaning, Curtain Cleaning, Patio, and Driveway Pressure washing, Leather Cleaning, Stone and Tile Floor Cleaning, and Wood Floor Sanding and Restoration. We also supply new flooring and carpets through our sister company Art of Flooring. Our Dry-Cleaning service is provided by Farthings Cambridge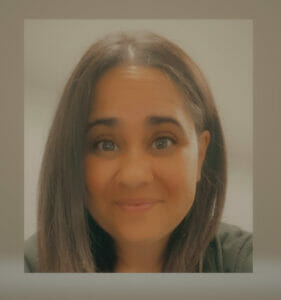 Written by Tracey Gilbey, Marketing and Admin Coordinator at Art of Clean.
Check out another one of our community projects: