I love a natural wood floor.
My favourite would probably be an oak wood floor, what's yours?
Don't you think there is something so beautiful about how a natural wood floor has unique beauty?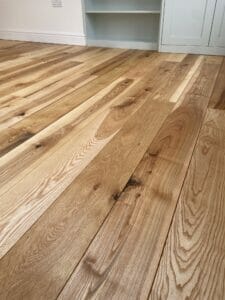 If you're still reading this, then I'm going to guess you have either got a wood floor you would like to take care of.
Or maybe you're considering installing a natural wood floor and are looking into what the maintenance would entail.
Either way, worry not.
You have come to the right place.
I will cover:
How much is the cost of caring for a natural wood floor?
What does our price involve?
How a professional clean will compare to you doing it yourself.
What do some of our fantastic customers have to say about us?
You should consider when looking for products or companies to care for your natural wood floor. 
So, let's start:
1. How much does caring for a natural wood floor cost?
I think the real question should be 'how much do you want your floor to look beautiful and unique?'
Our wood floor team are ready and waiting to help turn your old worn wood floor into a beautiful work of art to make any room look stunning.
Again, the only place I can tell you about and be honest about is where I work.
Also, believe me when I say they are always on the go, so if you want a quote, get in quick!
We do wood floor restorations for both personal and business requirements.
The way to get an exact price is to have one of our excellent technicians come and do a free-of-charge quote.
Art of Clean's mission is to give outstanding service to each customer, and we tailor each job to the customer.
However, we have a minimum charge of £800, including VAT.
2. What does our price involve?
Our minimum charge may sound steep, but this price is to cover one technician for a whole day.
Here at Art of Clean, we see your floor as an investment.
One that we want to ensure gets the proper care it deserves.
Therefore, we come up with:
Top of the range equipment.
Due to being in the business for more than 15 years, we come with a great deal of experience.
All staff are trained and regularly updating their training to keep up with any changes.
The use of the very best eco-friendly products.
Our unique floor sanding and finishing systems produce almost no dust or smell.
Our service comes with a money-back guarantee if you're not 100% satisfied.
So, as you can see, this price isn't that high when you get the best of everything.
The attached video shows you the love and care that goes into our wood floor restoration.
In this video, you will also see some of the equipment that Ultimate Floor Care provided for us and the products used are theirs too.
Please click here to learn more about the Pallmann's machines and products that Ultimate Floorcare Care provides for us.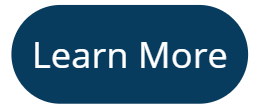 3. How a professional clean will compare to you doing it yourself.
I feel the most significant difference is that a professional is paid and trained to do this job and do it well.
If you do it yourself, you must find the time and learn how to do it properly.
They have the time and already come with an abundance of knowledge.
As you can imagine, sanding your floors and then getting them ready to add a finish is not easy.
And the choice between lacquer or oil you choose to protect your newly sanded floor will make a difference depending on where you're using it.
If you choose the right professional, they will be able to advise you on this.
After you have sanded, you will have dust to clear.
Depending on what machine you choose, this could produce a great deal of dust.
The clear-up won't be your problem if you get someone who knows what they are doing.
4. What do some of our fantastic customers have to say about us?
They sanded, repaired and oil finished two large bedrooms, one small bedroom and the landing in a day. They turned up at 08:30 and were finished by 17:00. The job was done perfectly with no mess. The workmen were brilliant
Sanded then sealed my entrance hall and study wooden floor that was laid 28 years ago. Now looks better than it did when new. Very professional service, neat and tidy workman, dust kept to an absolute minimum.
I am thrilled with the work done on my old parquet flooring, it looks like new. This firm was very professional from the first call I made until the work was completed and I will certainly use the service again. I can thoroughly recommend Art of Clean.
5. You should consider when looking for products or companies to care for your natural wood floor.
Are their products eco-friendly? It's always good to try and help the environment when we can.
Do all their staff do regular training to update their skills? Things change all the time.
How long has the company you're looking at been trading? There is something to be said about the experience.
If you're thinking about having a wood floor installed, where is it going? Always good to check with a professional.
Do they offer a 100% money-back guarantee if you're not satisfied? If they are the best, like us, they wouldn't mind.
For further advice or information on our Carpet and Soft Furnishing care, please do not hesitate to contact the Art of Clean team on 01223 901551 in Cambridge. Our services include Carpet Cleaning, Upholstery Cleaning, oriental and area Rug Cleaning, Curtain Cleaning, Patio, and Driveway Pressure washing, Leather Cleaning, Stone and Tile Floor Cleaning, and Wood Floor Sanding and Restoration. We also supply new flooring and carpets through our sister company Art of Flooring. Our Dry-Cleaning service is provided by Farthings Cambridge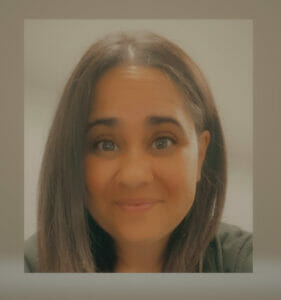 Written by Tracey Gilbey, Marketing and Admin Coordinator at Art of Clean.
If you're needing to find a Wood floor restoration company this article may help: