Sitting at work and scheduling my day, I couldn't help but overhear a customer asking about how to repair his Parquet Flooring.
Hearing them talk got me thinking that there may be many people with the same problem.
Wouldn't it be great if I could help find the answers and maybe even fix it themselves and save a few pennies?
The first thing I learned when I started my investigation on how to repair my parquet floor was that there are many ways to damage it.
I'm going to cover two sections for this:
The most common damage.
The ways to repair your Parquet Floor
So, let's start by establishing the damage.
The most common damage:
Blocks on the floor are missing.
Blocks are loose or becoming loose.
There are gaps in the blocks.
The surface is uneven, or some areas have lifted. 
Scratches and stains.
So, you probably now know the damage and would like to see how or even if you can repair your parquet floor.
The ways to fix your damaged parquet floor: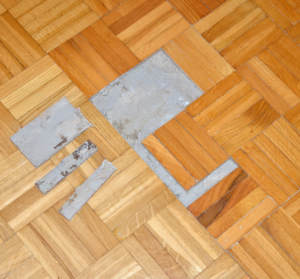 If you have missing blocks that are damaged, the best thing you can do is look for reclaimed blocks and match them as best as you can. You must try to ensure they are the right size and thickness.
Once you have found what you need, you can attempt to fix it down to the subfloor using an adhesive designed to stick the Parquet down. 
You may find that someone has replaced a missing block with concrete, as this is another patch method. 
Now, removing the concrete and filling it with a block is possible.
However, everywhere I look, it says this is best done by a professional, so you don't risk ruining the rest of your blocks around it.

The easiest solution to repairing a loose block is to remove the affected block, clean off the original adhesive, and fix it back into place using some more adhesive. 
I've read that the best adhesive for the job would ideally be a flexible floor adhesive.
You may find that the sub floor is the issue, and the best thing is to get a professional to look and advise you on what to do.
Gaps in-between the blocks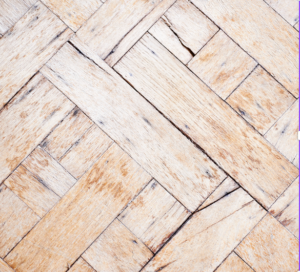 Small gaps shouldn't be a problem, but more significant gaps will need filling. 
The usual way to fix this is with a little of the dust caused by sanding the floor, mixed with some resin or a cellulose hardener. You then add to the gaps and push down any excess filler, clean and lightly sand.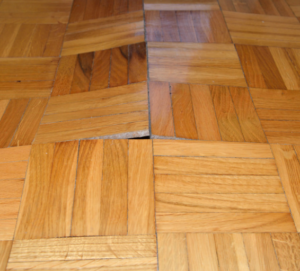 Having Uneven or raised floors is one of the worse damages for your Parquet Floor to mend.
It is the worst one because to repair this damage.
You need to raise the blocks of the floor and restore the original floor underneath.
Lifting the block isn't too bad if it's a small area, but please remember the individual blocks may be hard to remove and knowing what you're doing would come in very handy with this task.
Everywhere I checked said the same thing on this, ask a professional for advice before you start.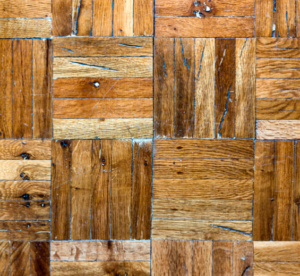 If your floor is stained, the best way to remove it is to treat them with a specially designed product for natural wood floors.
Preferably use a non-abrasive product and add using a soft cloth on the floor.
Your parquet floor may have damage from shoes, furniture, etc.
To remove these marks, buff lightly with a suitable cleaner and some fine steel wool.
Once that is done, apply a wax designed for Parquet flooring.
Light scratches are generally easy to fix with a fresh coat of wax or oil. 
Deeper scratches would need more work by mixing sawdust and resin, then sand and freshening with wax, oil, or varnish.
If you have a dent, you can get special wax sticks to repair the marks on the wood. 
The wax for the dent should come in different colours so you can match what you need.
I have added a link to some I found on Amazon. Click Here to view the wax strips.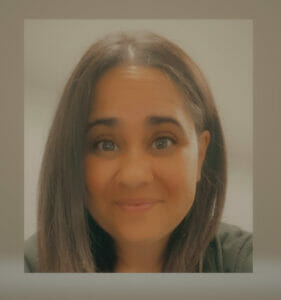 Written by Tracey Gilbey, Marketing and Admin Coordinator at Art of Clean.
For further advice or information on our Carpet and Soft Furnishing care, please do not hesitate to contact the Art of Clean team on 01223 901551 in Cambridge. Our services include Carpet Cleaning, Upholstery Cleaning, oriental and area Rug Cleaning, Curtain Cleaning, Patio, and Driveway Pressure washing, Leather Cleaning, Stone and Tile Floor Cleaning, and Wood Floor Sanding and Restoration. We also supply new flooring and carpets through our sister company Art of Flooring. Our Dry-Cleaning service is provided by Farthings Cambridge
Have you got a wood floor that needs bringing back to life? This article may help:
Wood Floor Refreshing VS Wood Floor Sanding VS Wood Floor Restoration